TIMELESSLY FLOWING … MULIVÉRT

Together we carry our AGREEMENT OF LOVE around the world.
When "I Love you to wear me!" and "We picture what we feel!" flow together in a timeless manner, that's when emotion and vision merge seamlessly. Just as in our project, the MULIVÉRT Collaboration.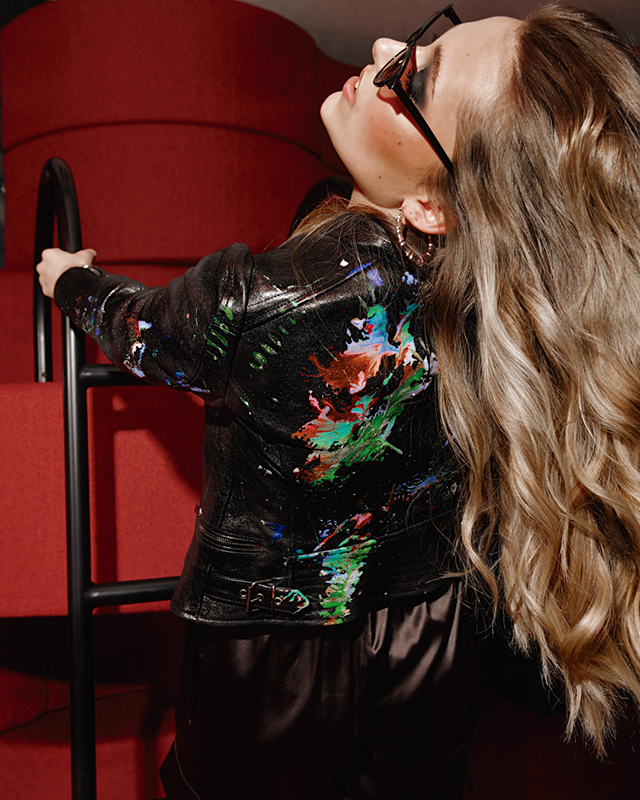 We, the designer Marcia and the artist Muli, both based in Cologne, joined forces to bring a project to life, which combines our love for individual fashion with great attention to detail and the art of painting.
Our world, fast-paced and hectic.
Hence our desire to pause. Appreciate, take and forget time. Immerse oneself in the moment oft timeless being.
Fashion and art shows not only recreate the history of various epochs of our society, but also have the power to create and capture feelings across generations.
Togehter we want to capture a feeling and make it tangible, not only for the person wearing the item of clothing, but also for everyone around them. Our aim is to carry a feeling around the world.
MULIVÉRT, flow timelessly to be together.
Love
Marica Verde & Muli